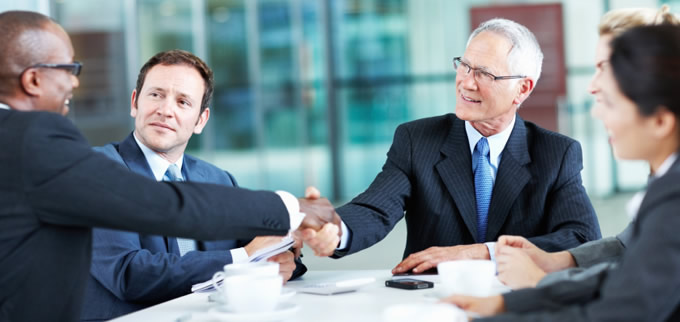 There are a multitude of reasons to become introducing agents via IntroduceForex.com. Take a look at a few listed below:
Maximum Safety of Funds – Protection for your Client's Money

Protect your client funds with the highest level of account safety in the FX industry. Don't let the bankruptcy or failure of a Forex brokerage firm wipe out your entire business. Even though your clients may be retail in nature, they will enjoy institutional style protection that is rare in the FX world. This multi-level safety includes fully segregated accounts, as well as protection from broker fraud through the use of a third party administrator (an industry 1st). Read more about account safety here.

Competitive Payouts via a 2-tier Rebate Program

When it gets to the nitty gritty, cash matters. That's why our company offers excellent commission payouts without reducing your clients' profits. You will get compensated two levels deep. Our 2-tier rebate program allows you to get paid both on your direct referrals and the referrals of other agents (IBs, white label providers, etc.) under your network, which can cause your total revenue as an introducing broker to sky-rocket (read more about compensation).

Award-winning Global Organization

Work with a brokerage firm awarded best in execution and best STP broker (Asia) for two years in a row (2012-2013). The firm serves currency traders in over 200 countries. Read more about the brokerage awards.

ISO Certified Broker

Sign up with the only non-Swiss FX broker that has earned both the ISO 27001:2005 (Information Security) and ISO 9001:2008 (Quality Management) certifications. These certifications indicate that the brokerage firm meets the highest international standards in terms of safety of services, reliability and good quality and ensure that customer expectations are being met.

Fully Audited Brokerage Firm

In today's fragile world of finance, investors cannot be too careful when it comes to the safety of their money. The same applies to IBs, whose clients entrust with their funds. Even though most Forex brokers choose not to get audited because it is an expensive and painstaking process, an audit is crucial, since it protects customers from corrupt business dealings and scams. When you become an IB through IntroduceForex.com, you can rest assured that your clients will have the peace of mind that comes from dealing with a brokerage firm that undergoes annual audits for their protection.

Tight Spreads and STP (Straight Through Processing)

STP technology cuts out the middle man of a retail FX firm and allows your clients to work directly with the liquidity providers who generate the quotes. An STP broker ensures that your customers are getting their orders filled without the requotes, dealer delays, price manipulation and other disadvantages characteristic of the dealing desk model.

Once STP is implemented, your customers will enjoy first rate executions as well as access to tighter spreads due to relationships with multiple liquidity providers. All of these benefits will make it easier for your company to profit by opening more accounts, as well as boost customer retention. Get started here.

Tools and Support to Build your Forex Business

The Business Builder suite is a by-product of decades of combined experience in areas such as brokerage, Forex, IB and white label support, advertising and online marketing – and is designed to help referral agents grow their business quickly. The tools that comprise this offering include effective sales copy that will help you close your leads, online marketing strategies and ideas, powerful training webinars and educational videos, copy for your own blog, ready-made banners, ideas for campaigns via email, Twitter, Facebook, as well other social media properties – and more.

Free Education for your Referrals

Most Forex brokerage firms don't really care if the customer is successful or not. They only care about the number of transactions being executed. With statistics showing that 70% or more of traders lose money, there's no arguing that the most common theme in this industry is that the house is the only sure winner. Nevertheless, traders are desperately looking for hand holding; for someone to show them the ropes. That is why we made our training and educational tools available to all the clients of our IBs. Once you become an introducing broker, your customers will have access to weekly live webinars (and recordings) that provide our outlook for the Forex market, as well as training videos and tutorials (for both novice and expert traders), daily and weekly market reports and analysis, free 60 days of 1-on-1 training from a live trading coach that will answer all their trading questions, and more.

Professional Trading Tools for your Clients

Currency traders need all the help they can get. That is why we provide an arsenal of sophisticated trading tools for your clients. These tools include an advanced, one-click trading console to use with the MT4 platform, a highly-accurate chart pattern recognition tool that helps you find winning set-ups easily, and more.

Industry Standard Platform (MT4)

MetaTrader 4 is the most popular platform in the retail FX trading industry and the one clients request the most. MT4 will allow your clients to enjoy a complete package that encompasses highly advanced charting, sophisticated order execution, compatibility with other great trading add-ons (such as MYFX console), comprehensive reporting, and more.

A platform that is exceptionally prevalent in the auto-trading or algorithmic area, MT4 allows systematic traders to back-test or run existing algos or auto-execution programs as well as cultivate their own.

As an IB, you'll be offering your clients the platform most Forex traders demand. As a white label partner, providing your own branded version of MT4 is the smart and natural choice in an ultra-competitive landscape such as FX.

Telemarketing Support for your Leads

Need help closing your leads? Rest assured that our team of experienced Forex telemarketers can help. With more and more IBs clamoring for time, this can be a huge complement to any FX business and conducive to its long term success.

Advanced Multi-Account Management (MAM) for Money Manager Clients

Some of your clients will want to manage their own accounts, but some might be experienced traders who either already manage or want to start trading the accounts of other investors. These money managers can benefit greatly from having access to an advanced, Multi-Account Manager (MAM) system. The MAM allows a manager to trade an unlimited number of accounts and allocate positions in a different number of ways. This will be a great incentive for you to sign up other IBs or white label candidates that manage money for others.

Access to Personal Liason

Personalized help and customer service are almost extinct in the modern world we live in. When you become an introducing broker, you will be assigned your own relationship manager or liaison whose job is to make your life easier.

Huge Selection of Trading Instruments

When the currency market is not moving very much, it helps to have access to other financial markets to trade. That is why your clients will have access to a wide variety of trading instruments through the same award-winning MetaTrader platform that traders clamor for. These instruments include: currencies, metals (gold/silver), indexes (S&P, NASDAQ, Nikkei, FTSE, etc.), equities (US, Hong Kong, and Singapore), and more.

Mobile Trading Access

Due to the proliferation of smart phones and tablets, statistics show an increasing momentum and demand for mobile trading in the financial markets. When you get started as an IB, your customers will be able to trade while on the go with a mobile-based MT4 platform, which works on Androids, iPhones and iPads.

FIX API Trading

Connect directly to the FX market with your own advanced system or platform by interfacing it with our FIX (Financial Information eXchange) API gateway.

First Class Support from a Proven Organization

We care about the success of your business and are experts who have helped 100s of Forex IBs and white labels succeed throughout the years. Based on our vast experience and expertise, we know exactly what it takes to make it as an IB and endeavour to save you time and money by ploughing all our knowledge into your organization. We will go through your marketing plans with a fine tooth comb or devise a strategy from scratch in order to give you all the proper tools to make your business successful.
Don't stab around in the dark; speak to us today for paramount advice about turning your IB business ambition into a reality. Get started here.