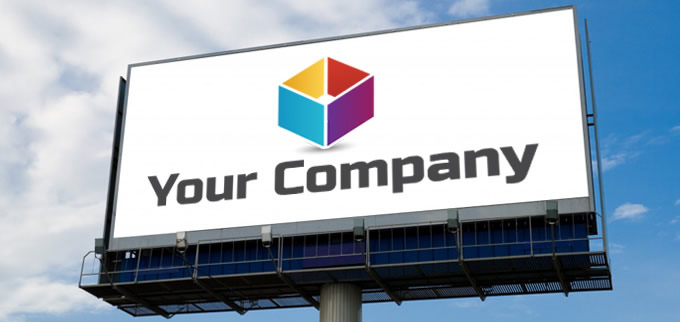 Organizations who want to promote or build their own brand in the Forex industry need a white label platform.
Once you become a white label partner, you will have access to the same award-winning MT4 platform that most traders prefer, but it will be branded with your very own logo, company name and contact information. This will help your business grow and your firm will benefit from professional, full-service back office support and varying administrative and support functions that are all there to help you succeed.
Is the White Label Platform Free (yes for qualifying IBs)?
The initial and monthly costs associated with running a branded MetaTrader platform and trading server are standard and dictated by the maker of the M4 platform: MetaQuotes, the Microsoft of retail Forex trading. Nevertheless, through our incentive program, we absorb the costs associated with an MT4 white label for qualifying IBs. Successful IBs who want their own branded MT4 can rest assured that their fees will be covered. Please complete our solicitation form to receive more information on how you can get your own free white label.
Partial vs Full White Label – Which one is right for you?
Partial White Label – This is the most straightforward white label solution. If you want to put your brand on MT4 and don't want to take deposits from your customers, this is your best option. It will not require you to get licensed with any governmental body because a licensed brokerage firm will be the one that customers send their money to. It will also perform all the due diligence on the clients and handle the account opening applications and paperwork.
Full White Label – The full white label provider basically acts like a "full-blown" brokerage firm. The full white label agent not only operates a branded platform, but also takes deposits directly from their clients. This creates a Chinese wall or complete separation between the clients of the white label and the brokerage firm the white label is partnering with. When the white label provider does not want the client to know who the real brokerage firm is, the "full" solution is the answer. A full white label partner normally also performs the due diligence on the clients (verification of ID, proof of residence, etc.) and handles the paperwork (processing of physical or online account applications). Based on the country the company running the full white label is formed, licensing with a regulatory body might be required.
| Type of White Label | Branded Platform | Takes Deposits | Performs Due Diligence | License Required | Complete Privacy |
| --- | --- | --- | --- | --- | --- |
| Partial | Yes | No | No | None | No |
| Full | Yes | Yes | If Desired | See Below* | Yes |
Type of White Label
Partial
Full
Branded PlatformYesYes
Takes DepositsNoYes
Performs Due DiligenceNoIf Desired
License RequiredNoneSee Below*
Complete PrivacyNoYes
* Based on the country the white label company is operating from and/or formed, it might be a requirement to obtain a license to take deposits directly from customers. Customers also normally feel safer if the entity they are sending their money to is licensed. This important topic is one that we can discuss with you in detail based on your specific needs and objectives.
Who are the perfect candidates to run a white label business in FX?
The truth is that we have seen a wide variety of firms start a Forex white label business and succeed. Sometimes, applicants with a lot of potential don't make it and the ones that we least expect succeed. It happens. However, if we had to come up with a list of "high-probability" candidates, this would be it:
Financial Services Companies – Firms already involved with some type(s) of financial instrument(s) have a good chance to make it in Forex; firms such as futures or stock brokerages, banks and insurers. If these firms are serious about moving an FX trading operation online quickly and without having to spend too much money, a white label might be the way to go.
Online Brokers or Trading Organizations – The most recent 2013 triennial central bank survey conducted by the Bank of International Settlements (BIS) showed the daily volume in foreign exchange at US$5.3 trillion and a 33% increase over the prior three-year period. Online brokers and trading firms (prop rooms, trading schools, etc.) can take advantage of this growth by offering their clients access to currency trading via a white label platform. This will represent a great value-added service to the firms' clients and a boost in profitability for their organizations.
Firms Providing Forex Tools or Advisory Services – There is a plethora of firms offering tools related to foreign exchange that can be great complements to a successful white label offering. Whether it be companies that provide trading signals to their clients, trading chat rooms, or EAs (expert advisors or trading robots), giving their clients access to a branded platform to trade currencies might boost the companies' revenues exponentially. Advisory services, such as websites that provide analysis of the FX or futures market, financial newsletter or report providers, etc. might also benefit by equipping their clients with the capability to trade FX online.
Trade on an Award-Winning FX Platform
IBs who move forward with the white label option will be able to offer their customers the most superior platform in the FX market, MetaTrader 4 (MT4). This fantastic platform will allow agents to provide their traders with award-winning technology that give them to access streaming currency, CFD and equity prices in a direct or STP (straight through processing) environment that poses no dealing risk whatsoever to the white label provider. With an advanced charting package, sophisticated back office support, mobile access, and advanced automation tools, MT4 clearly becomes the best choice for any organization wishing to maximize their level of success and popularity of their brand in the FX market over time.
Premium Branding and Consulting Support for White Labels
Have you heard the saying, "Image is everything?" Obviously success takes more than just image, but having a professional image across the board is essential.
If the image of your white label organization (consisting of logos, website, etc.) is not optimized, you run the risk of turning customers off and losing business.
This image developing or branding begins with the creation of your logos and graphic files required for submission to MetaQuotes for the customization of your trading platform. These images must not only be in a specific graphical format, but they will also be in the face of all your clients, as they trade off your platform on a daily basis. That is why it is important that they make your company look like the quality operation it is.
Our professional marketers and graphic designers can help you in this process if necessary, which includes logo development, customization of MT4 images, social media artwork, etc. Most of these services will be performed for you at no cost. If you require extensive services, such as website creation, ongoing social media marketing, etc., we can also refer you to trusted organizations that we know and trust.
Why should you sign up for the white label program?
Incentive Program to Absorb your Platform Fees – Some brokerage firms charge steep fees (as high as $100,000) to create a branded solution for their clients. When you sign up through us, we provide an incentive program to cover all the white label platform fees for introducing brokers that qualify.
Risk Free Operation via STP – Long gone are the days of dealing against your customer. Provide your clients with an STP (straight-through-processing) environment at no risk whatsoever to your organization.
Fast Turnaround – You can start your journey as a white label quickly – in less than two weeks in most cases.
Flexibility – Your rebate structure completely depends on you and is completely customizable.
Quality Reports – Full-access to real time trade and activity reports.
Auto-Trading Technology – Your customers can take advantage of sophisticated automated technology to run their auto-trading systems and algorithms.
Free Software Upgrades – No extra charges incurred to update the trading software and server.
Consulting and Guidance – Even though this advantage is listed last, it is one of the most important. Navigating the waters for a white label can get pretty turbulent. Let us take you by the hand throughout the entire process. Our knowledge and expertise in this area is unmatched in the FX industry.
I want to get on board! Where do I start?
Simply fill out our IB form and provide us with some information so we can get you onto the next step.